LDi Weekly Update: December 2 - 13
LDi Mobilization and Recruitment
Dan Curry, TWS Head Principal and iSC MENA Superintendent; Susan Phillips, Brittany West, Jenny Swecker and Mai Abozaid, TWS Director of HR.
Jenny Swecker, LDi Recruiter; Brittany West, LDi Applicant Liaison and Susan Phillips, LDi Recruiter and Partnership Development Coordinator have been on a world tour visiting all of our iSC schools. They recently visited The WellSpring School in

Ras Al-Khaimah

and they would like to share how encouraged they are to see the faithfulness and diligence of our RAK Team in serving the school and the community. They are looking forward to visiting each of your teams in China soon!
Several members of the mobilization team are in touch with many potential mid-year hires including at least two of our current student teachers. Phil Bassett and Elliot Miller will be attending a recruiting fair in Shanghai Saturday, December 7. This is the first time iSC will be recruiting at this fair. Keep our team in mind as we reach out to many potential teachers.
LDi and iSC Support Services
Next curriculum review: the Elementary ELA Review take place on February 10-12 in Wuhan.
Stephanie Murphy, iSC Director of Curriculum is currently located in

Ras Al-Khaimah

, UAE through January 31 and she will return to Qingdao February.
The iSC9 quality of the month is Compassion. How are you modeling compassion to your students, staff or your own family?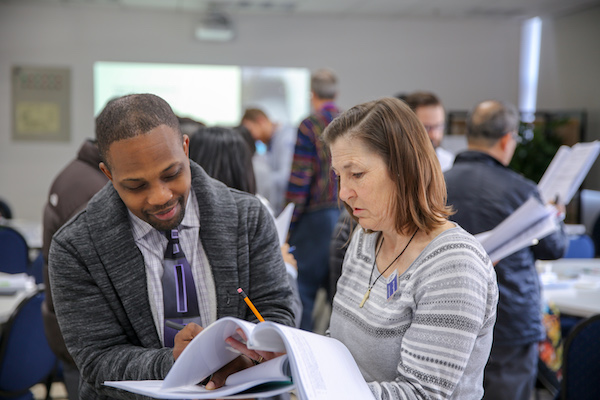 Dr. Rico Corporal, TIS High School Principal and Tami Fagerland, TIS Guidance Counselor.
A group of key leaders and staff members completed Level 1 Coaching training last week with Scott Shaw,

LDi Director of Coaching Services

at TIS and WYIS. The coaching students are looking forward to put into practice what they have learned to empower and enlarge the capacity of people in their spheres of influence.
Sophie Gu, LFS Coach and WYIS staff.
iSC Schools
TWS-RAK: The WellSpring School,
Ras Al-Khaimah
TWS is proud to share they sent their first delegation to the Model United Nations.
Winter break begins December 13 and everyone will return on January 5.
WellSpring's Family Camp will take place December 13 - 15 at Hilton Garden Inn

Ras Al-Khaimah

.
Joshua and Leah Kingma enjoyed the local Turkey Trot hosted in Ras Al-Khaimah.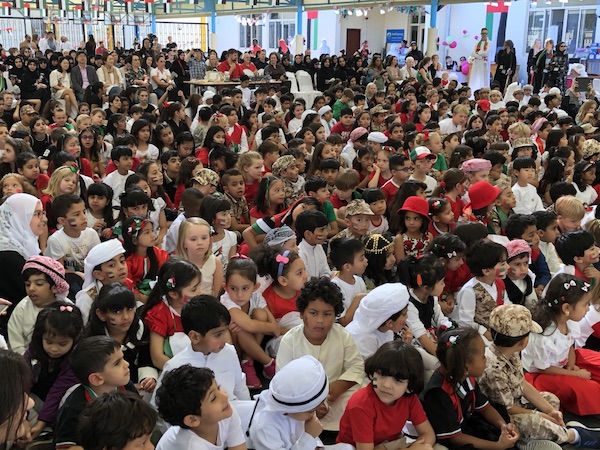 TWS students are a beautiful picture of the globe on National Day.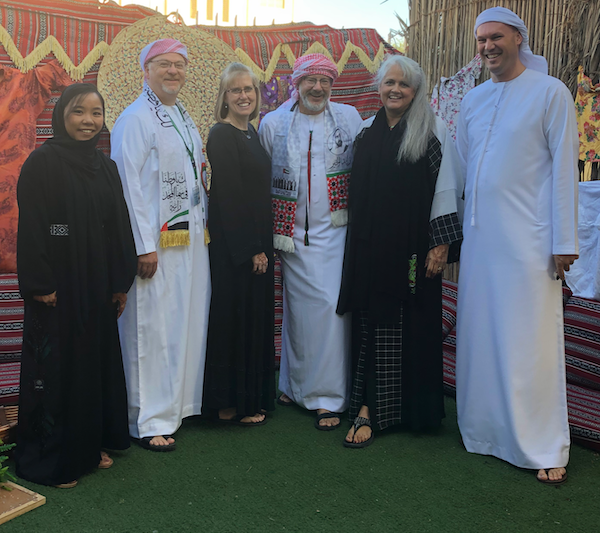 Dan Curry, TWS Head Principal; Rachel Scroggins, ECC Principal; John Lane, Team Director; Marilyn Lane, Elementary Principal and Jeff Kingma, Secondary Principal celebrated National Day in regional sartorial flair.
CDIS: Chengdu International School
It's the wonder of Christmas, the enjoyment of all the celebrations and the unconquerable joy of the season! Last week our high school enjoyed the Winter Dance, while middle schoolers had a special movie night indoors.

The school's secondary and elementary Christmas concerts are underway, and choirs are also singing and helping to spread cheer and ring in the season at area hotels.
Our principals brought joy around the school with a "Joy Bringer Trolley" filled with cookies and cocoa for teachers and staff, while we also welcomed baby Zhao into the CDIS family.
To wrap up our Safety and Health Quarter, CDIS hosted the Exit and Entry Administration Bureau and the "Most Beautiful Fire Chief Woman" for special talks with the staff. They shared about safety in the city and staying safe in emergencies all around the city of Chengdu.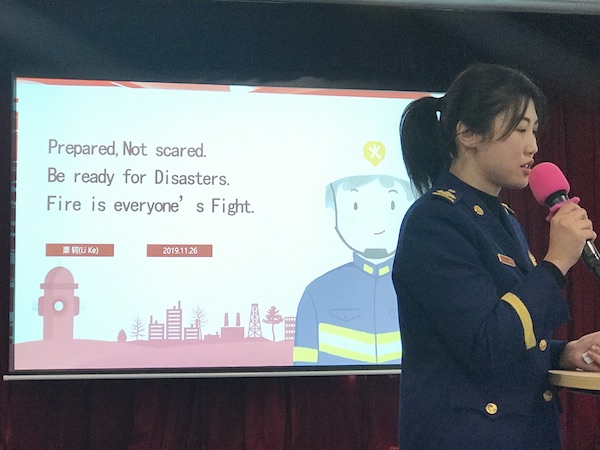 ISQ: International School of Qingdao
We are grateful for the staff who organize and run the Map testing. Thanks to IT and for their hardwork to make testing go smoothly, asking for blessings over these tests and all involved.
We are looking forward to our Fine Arts Galas and both will be held on Friday. Consider our staff and students involved. May the audience get to celebrate the coming season and their children as they perform.
ISQ is thankful we had the opportunity to host Director of Odyssey Abi Roy and Asssistant Director Warren MacLeod last week and this week. They provided valuable training and spent time with our students.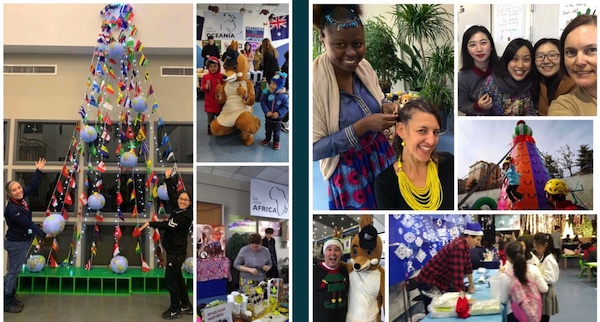 We are so grateful for an amazing Christmas Fair. A huge thank you to Jen Green and the PTO for all the work they put in to run to ensure a quality and successful event. We give thanks for the families, vendors, Local businesses, staff and students who gave their time and skills to bless our school.
TIS: Tianjin International School
TIS is most grateful for these heros that have fought cancer and now they have all returned to work. Pictured above: Sung Hwe Kim, HK Kim, Melva Whaley, Eva Qiu and James Delzer.
Our middle school and high school bands and choir presented a wonderful evening of Christmas performances for a packed out auditorium at our Secondary Christmas Concert. Check out the high school choir's "Fa-la-la" medley which rounded out the evening.
Please remember our staff as some of our families are making difficult medical decisions and seeking wisdom for the journey ahead.
We are thankful for several prospective families visiting our school and are preparing for the end of the semester.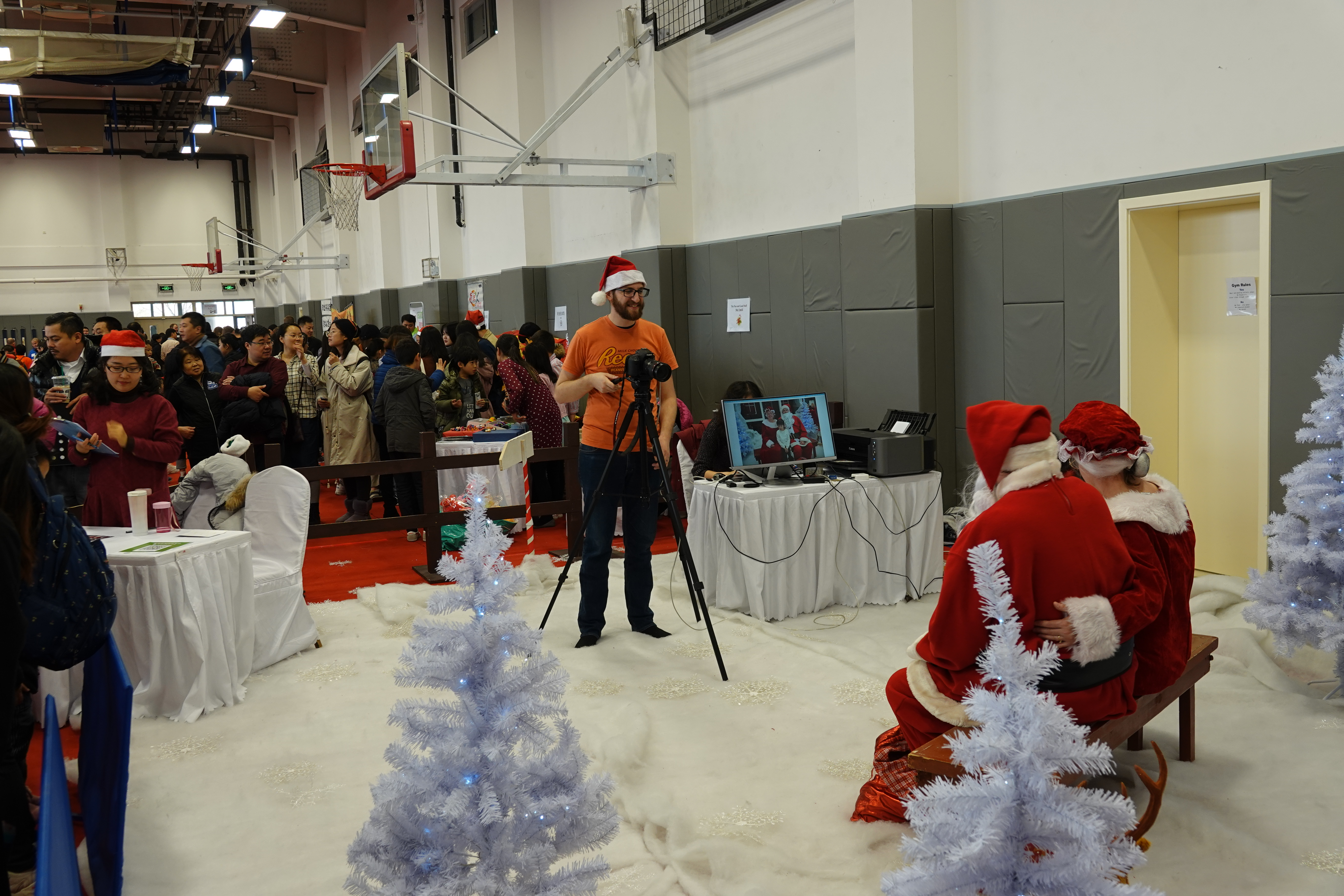 The Christmas Bazaar was a well attended by the TIS Community and everyone enjoyed the festivities.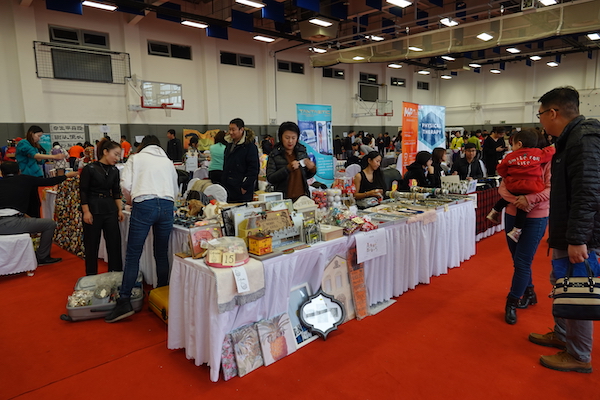 YHIS: Yantai International School
We are grateful for the Odyssey Team visit and their input and investment into YHIS's students and student programs.
YHIS celebrated a wonderful evening of music at the YHIS/YIA Christmas Concert: Peace on Earth. We are truly grateful for our community.
WYIS: Wuhan Yangtze International School
WYIS hosted the first elementary leadership camp. Students engaged in leadership activities highlighting everyone can be a leader. Leadership is not just for adults. Students practiced helping others work through puzzles, figuring out how to do the right thing, and remembering each person can make a difference in the world around us. In the attached picture, team yellow is ready to take on a new leadership challenge.