LDi Weekly Update: November 11 - 15
LDi Mobilization and Recruitment
Timing is Everything
The Mobilization and Recruitment team are excited to share they have heard several stories about individuals seeking an opportunity to teach abroad and they started to apply with other organizations, but for unexplainable reasons felt they needed to wait to apply. They learned about LDi shortly thereafter and they were grateful to find an organization that shared their own values and vision. Keep this recruits in mind as they are completing the application process and learning more about living abroad.
iSC Job Vacancies
CDIS is seeking an ECC/Elementary Principal and a Director of Student Services for the 2020 – 2021 academic year. The closing datefor these positions is November 22. iSC staff members may view further details on SharePoint.
Please visit our website for all up-to-date job openings at https://ldi.global.
LDi and iSC Support Services
UPCOMING EVENTS: Odyssey
LDi Youth Retreat, Shanghai, November 13 – 16
International service pre-visit for the Laos Trip. November 20 – 23.
Yantai campus visit, December 2 – 4 and Qingdao campus visit, December 5 – 9.
iSC9 Quality of the Month: CURIOSITY
"The important thing is not to stop questioning. Curiosity has its own reason for existing." – Albert Einstein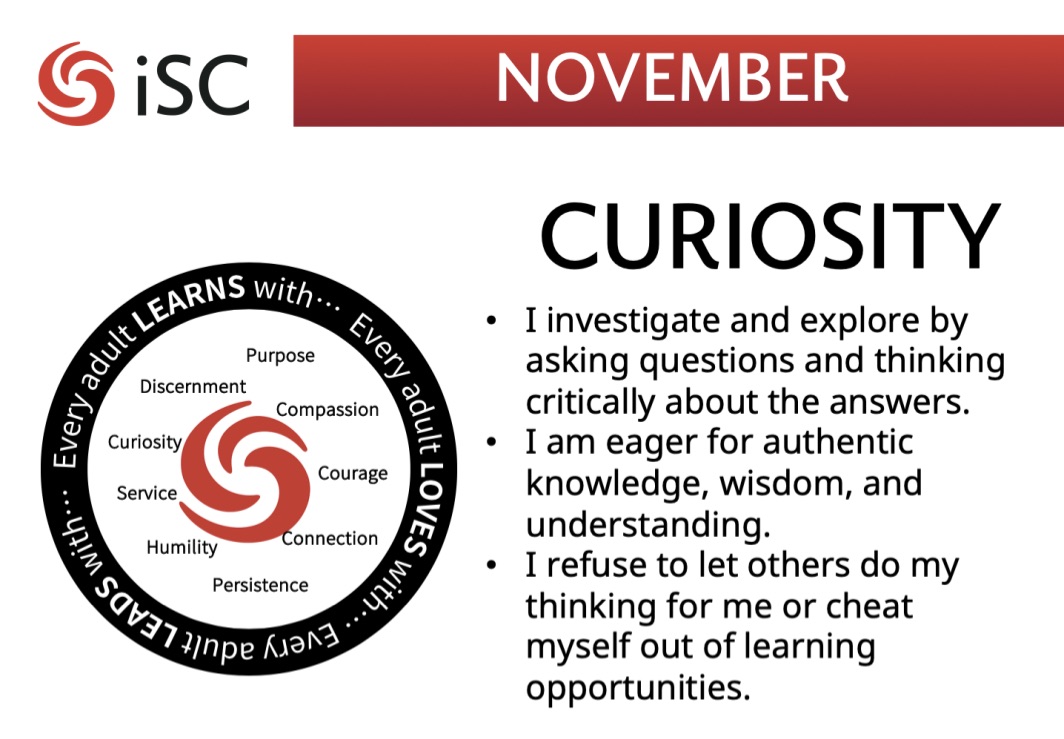 iSC Affiliates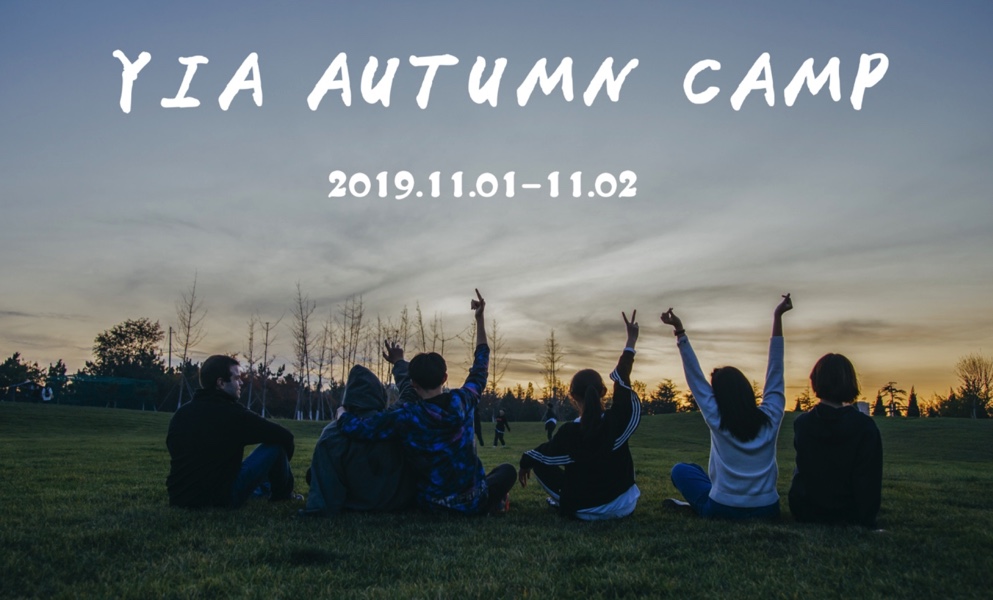 YIA: Yantai International Academy
YIA had their first autumn (fall) camp! Staff and students had an excellent time building relationships and having meaningful conversations. We ask for these conversations to carry on and for the meaningful relationships to continue to build over the rest of the year.
iSC Schools
YHIS: Yantai Huasheng International school
Celebrates the arrival of Ryan and Shirley Hinnings. Please continue to think about their transition into life in China, and their new roles at YHIS. Ryan will serve as a PE Teacher and Shirley will serve as a 4th Grade Teacher.
Looks forward to the iSC Education Conference. Please consider the safety for participants as they travel, stay and participate in the conference.
Ask for wisdom and guidance as staff consider contract renewals and future plans.
TWS: The WellSpring School
TWS-RAK is proud to share their first web-based newsletter. If you would like to learn more about iSC in the UAE, then you can visit their NEWS and EVENTS page.
Thanks to our wonderful nurses for a successful day of immunizations last week and to the teachers and assistants who were so flexible in supporting this.
Monday and Tuesday are parent-teacher conferences. Please remember us as our staff have a great opportunity to build relationships and encourage parents.
ISQ: International School of Qingdao
We are giving thanks for VIDA, all who attended and all involved in making it happen. It is a big team effort and we are so excited for those involved. Please consider the attendees as they process all they experienced and learned.
We are also giving thanks for the volleyball tournament that was on last weekend and all involved.
CDIS: Chengdu International School
CDIS is preparing for several upcoming school events! In addition to traveling to the iSC conference we will have our International Day celebration with students and their families on November 12th. The Chengdu ExPat Holiday Bazaar will be held on our campus on November 23rd, and before you know it, we are ushering in the Christmas season with all of the hotel performances and concerts!
Please continue to lift up new incoming staff, Leng, who will arrive on November 19th. Also lift up continued good health of staff during this busy season as we continue the stretch to the end of the first semester.
WYIS: Wuhan Yangtze International School
This week, WYIS will host a local elementary school for a friendly soccer match. Please remember our team as we are pursuing on-going, meaningful opportunities to connect with the community on both individual and the school level.